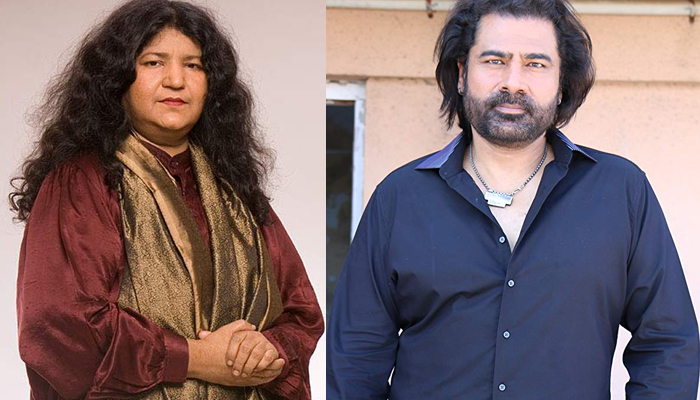 Fans are unhappy that Pakistan's famous Sufi poet and singer Abida Parveen has touched the feet of renowned singer Shafqat Amanat Ali Khan.
A video has gone viral on the internet since last evening in which two big stars of Pakistani music industry can be seen in one frame.
In the video, Abida Parveen and Shafqat Amanat Ali are walking towards each other to meet.
Meanwhile, legendary singer Abida Parveen bends down to touch Shafqat Amanat Ali's feet. Shafqat Amanat Ali devoutly lifts Abida Parveen up and hugs her.
In the comment box of this short video, fans are looking unhappy with Abida Parveen's action.
Social media users say that Abida Parveen should not touch the feet of Shafqat Amanat Ali while some say that it is an Indian tradition, it should not be adopted.