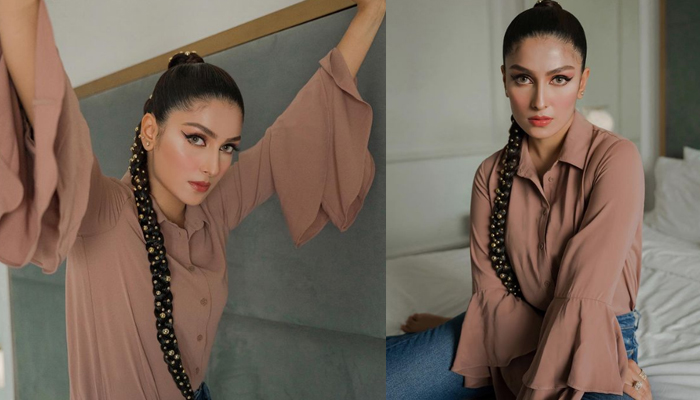 Pakistani actress Aiza Khan, who has the most followers on social media, has announced the start of her new journey.
Aiza Khan is very popular in social media and modeling these days. After doing one super duper hit drama after another, Aiza Khan is now focusing more on modeling away from TV dramas.
Aiza Khan also shares photos related to her new modeling and drama project which are well received by her fans.
Aiza Khan keeps in touch with her fans through social media and that is why the number of followers on her Instagram account is increasing day by day.
Aiza Khan has shared her beautiful new photos on social media platform Instagram in which she can be seen in a completely different new look.
Aiza Khan wrote in one of their posts, "The beginning of another new journey."
This photo of Aiza Khan has received thousands of likes and comments so far in which her fans are praising her immensely.
It should be noted that Aiza Khan is the only actress in the Pakistan showbiz industry who is rarely criticized by the fans.