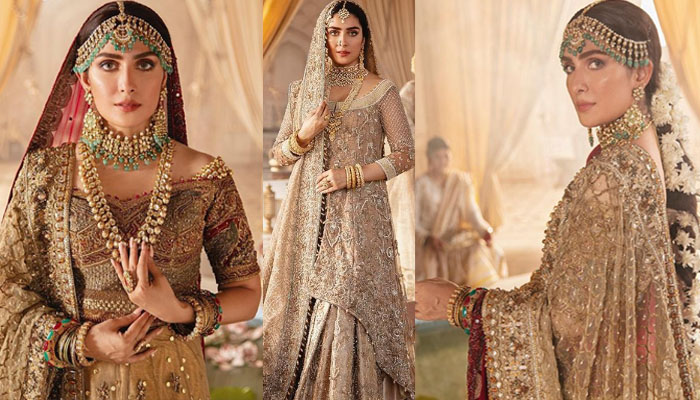 Aiza Khan is one of the popular faces of Pakistan showbiz industry, she is famous not only in the world of dramas for her best performance but also for being the first Pakistani actress to have the most followers on social media.
In the drama serial 'Mere Paas Tum Ho', Aiza Khan's character Mahesh got love from all over the world which led to a sudden increase in her popularity.
After the drama industry, Aiza Khan is now dominating the fashion industry as she is always in the news for her photo shoots for various clothing brands.
After ruling the television industry, Aiza Khan is also flying the flag of her success in the fashion industry, she is part of the campaign of different brands and attractive bridal shoots.
With each passing day, Aiza Khan is becoming a leading model in the fashion industry as she is seen doing photo shoots for the most popular fashion brands.
Here's a look at Aiza's 5 most popular bridal shoots:

It should be noted that Aiza Khan is very active on Instagram, she posts pictures and messages of herself and her family on Instagram on a daily basis, due to which the number of her fans is constantly increasing.