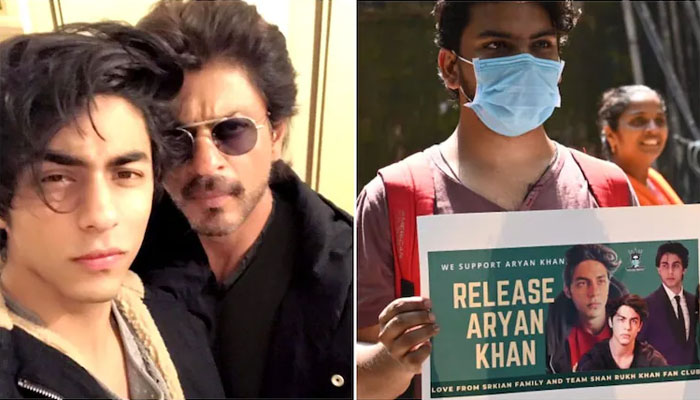 Fans of Bollywood king Shah Rukh Khan's son Aryan Khan have come forward for his release.
In addition, several of his fans are supporting his family on social media.
Aryan was arrested on October 3 by the Narcotics Control Bureau on charges of possessing illicit drugs from a cruise ship anchored off the coast of Mumbai.
His bail application is now pending. So, Aryan Khan has completed his quarantine stay in the jail today, i.e. on October 14, due to which he has been shifted to the general cell of the jail.
He had undergone corona test yesterday and this step was taken after receiving a negative report.