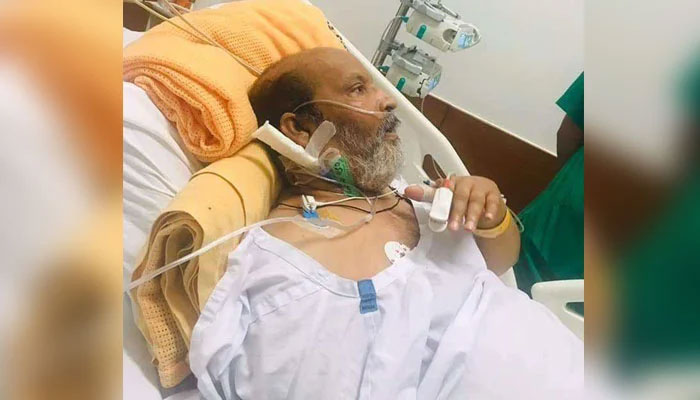 Documents have been submitted for King of Comedy Omar Sharif's US visa.
Omar Sharif's son Jawad Omar said he had submitted documents to obtain a US visa to take his sick father to the United States.
The son said that along with Omar Sharif, his wife Zarrin Ghazal and he would also go to America.
Jawad Omar said that he could not give a time frame regarding when the visas will be received.
On the other hand, Sindh government spokesman and administrator Karachi Barrister Murtaza Wahab said that the air ambulance would reach Karachi within 48 hours of the completion of travel documents of Omar Sharif.
Talking to Geo News, Murtaza Wahab said that the Sindh government has released funds for the treatment of Omar Sharif.
Murtaza Wahab said that the visa issue of Omar Sharif's family will also be resolved soon.
The Sindh government spokesman said that Omar Sharif is our great artist and serious steps are being taken for his treatment.