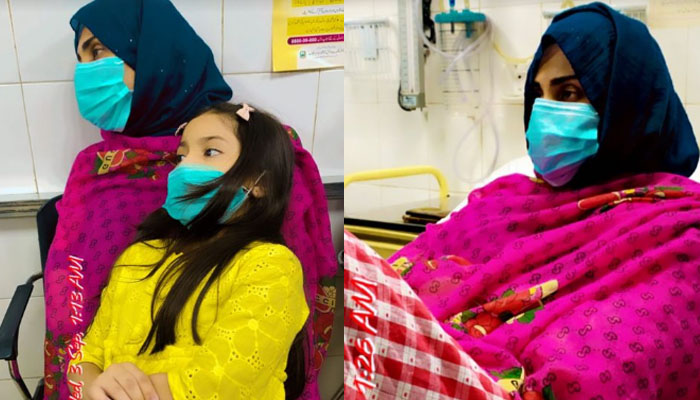 Pakistani actress and host Fiza Ali has been admitted to hospital due to ill health and has appealed for prayers from her fans for her speedy recovery.
Some stories have been shared on Fiza Ali's Instagram account in which he can be seen in the hospital wearing a mask with his daughter.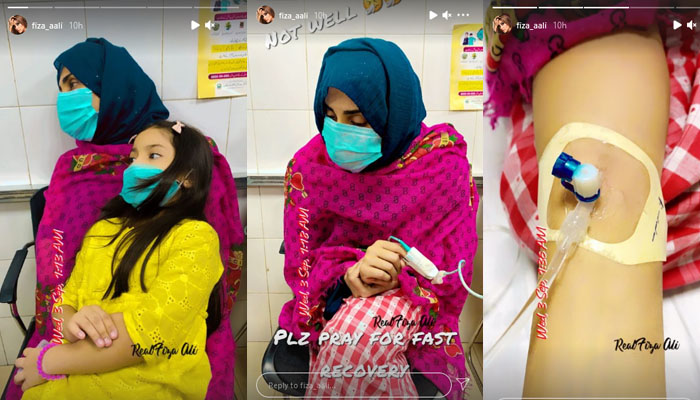 Sharing the photos, he appealed to the fans to pray for his speedy recovery.
The photos shared by the actress have a date of September 3, but she has asked her fans to pray today, telling her about her ill health.