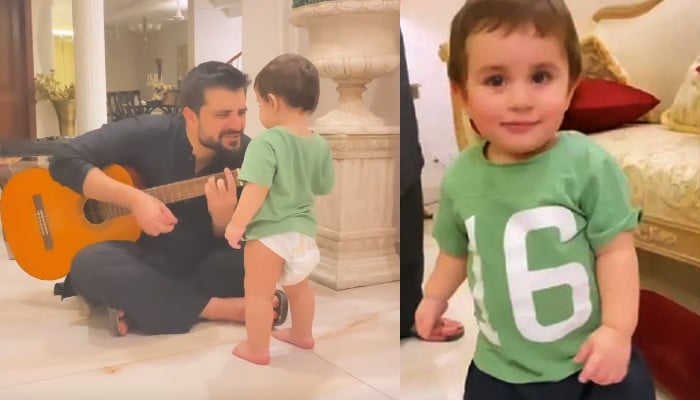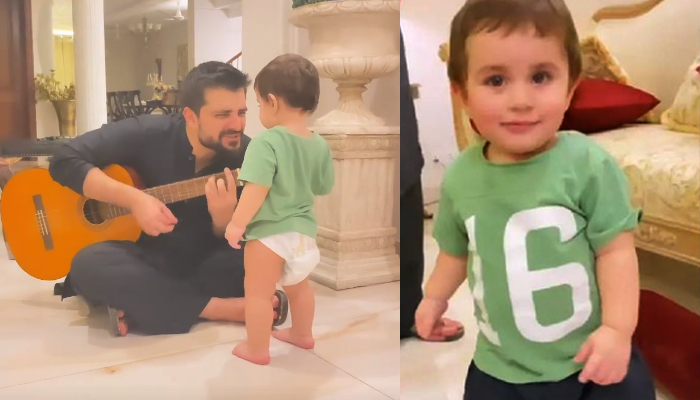 Leading Pakistani actor, host Hamza Ali Abbasi has come under fire from internet users for his new viral video.
Hamza Ali Abbasi's wife and former actress Neemal Khawar Khan keeps sharing photos, selfies and videos of her beautiful family on social media Instagram account with fans who like her and Hamza Ali Abbasi's fans very much. Goes
Nemal Khawar has shared a new video of husband Hamza Ali Abbasi and son Mustafa Abbasi on her Instagram story in which Hamza Ali Abbasi can be seen spending time with his son in a happy mood.
In the video, Hamza Ali Abbasi is playing the guitar and I am also singing something. Due to the video being played by Neemal by turning off the voice of Hamza, it is not being heard. What will Hamza Ali Abbasi be singing? Yes, but they can be seen playing the guitar.
Nemal says in the caption of the video that "Mustafa is enjoying guitar time with his father."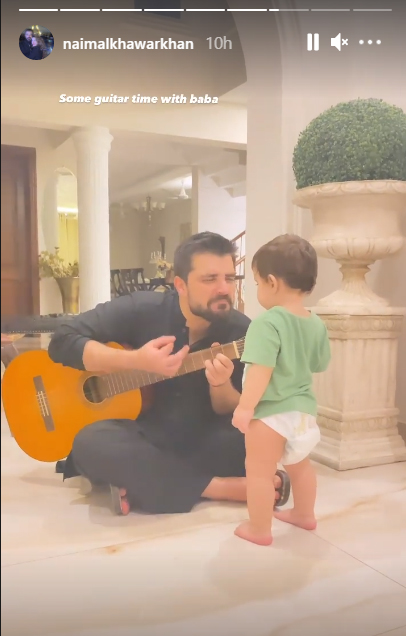 In Nemal Khawar Khan's second video story, Hamza Ali Abbasi with his son can be seen putting sofa cushions in his place, in the caption of which Nemal says 'a lot of work is being done.'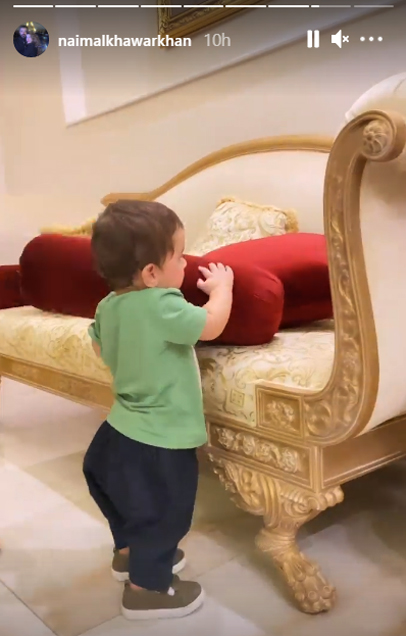 The video of Hamza Ali Abbasi playing the guitar is being well shared by social media pages. Numerous comments are being made in the comment box of this post in which many internet users have strongly criticized Hamza Ali Abbasi for playing the guitar. Targeting.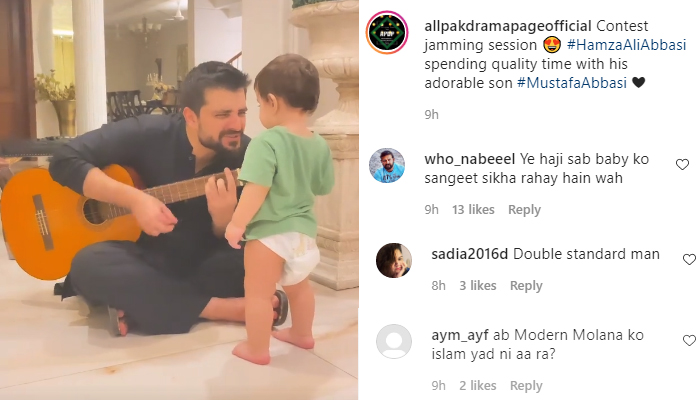 On the other hand, some users are commenting on Mustafa Abbasi's charity, saying, "Mustafa Abbasi, the son of Nemal and Hamza, is a very cute child."