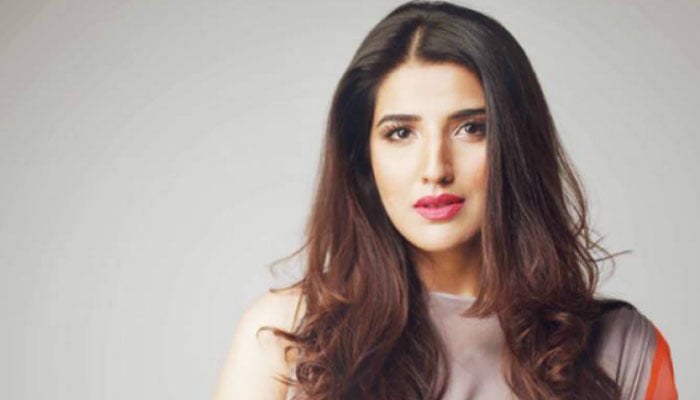 News of the engagement of Hareem Farooq, a well-known actress of Pakistan film and TV industry, started circulating.
A video clip of an interview with Hareem Farooq, which she gave to host Ahsan Khan, is going viral on social media site Instagram.
Hareem Farooq along with singer and actor Gohar Mumtaz participated in Ahsan Khan's show which is aired on a private TV channel.
Talking during the show, host Ahsan Khan asked the actress, "Are you engaged?" To which Hareem Farooq expressed surprise and asked in a questioning manner, "Who said this?"
Ahsan Khan said that "news came that Hareem Farooq has got engaged."
Hareem Farooq said, 'Yes! I also received a lot of phone calls asking if you were engaged.
"People were asking me if you haven't been seen on screen in a long time, are you married?"
"I was shocked to hear this news and I told everyone that I was neither engaged nor married," he added.
It should be noted that Hareem Farooq has appeared in the film world including Pakistan drama industry but she has not been seen on the screen for some time now.