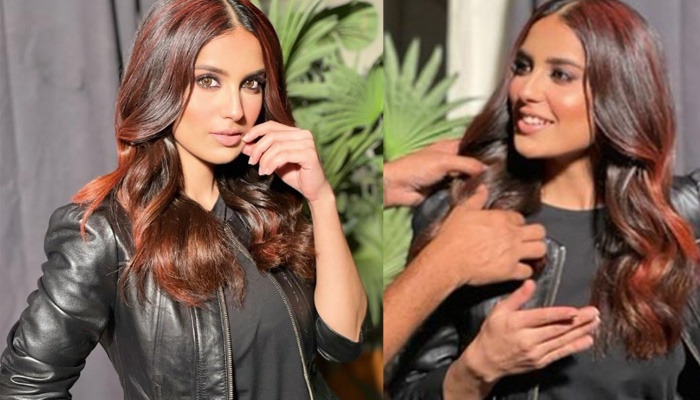 Pakistani actress Iqra Aziz has shared a photo with her new look on social media which has pleasantly surprised her fans.
Actress Iqra Aziz, who played the lead role in the third sequel of Geo Entertainment's blockbuster series 'God and Love', is all over the social media these days.
Iqra Aziz, who played the role of a simple housewife in God and Love, has now shared her new look with her fans.
It can be seen in the pictures of Iqra Aziz that his hair is maroon dye and his clothes and make-up have given him a western look.
After seeing the pictures of Iqra Aziz, there are rumors in the comment box that Iqra Aziz is going to play a very unique role in her upcoming project while no such statement has come out from Iqra Aziz so far.