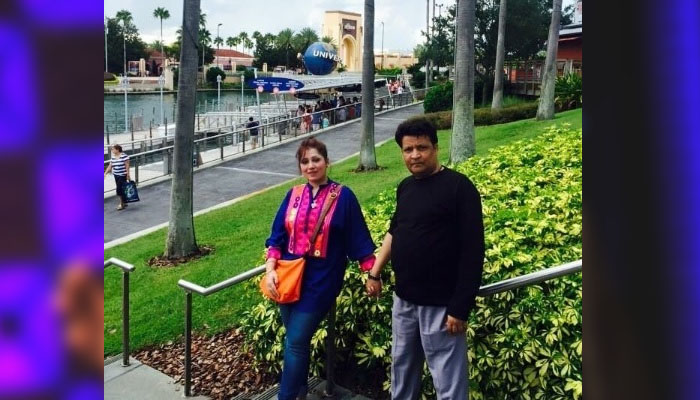 Comedian Omar Sharif's wife Zarin Omar says it is sad to see private photos of Omar Sharif going viral on social media.
On Omar Sharif's verified Facebook page, his wife Zarin Omar shared a post in which he described his condition and said that it was sad to see people sharing private photos of Omar Sharif's hospital.
"I request you not to share anything without confirmation just for the sake of a few likes and shares," he said.
In this post, Omar Sharif's wife thanked Murtaza Wahab, Murad Ali Shah, Bilawal Bhutto and the federal government for their immediate help.
He also said that with the prayers of all of you, Omar Sharif's health has improved a little. Inshallah, with the prayers of all of you, he will recover soon.
It should be noted that legendary actor and comedian Omar Sharif has been suffering from heart ailments and other ailments for a long time while his memory has also deteriorated.