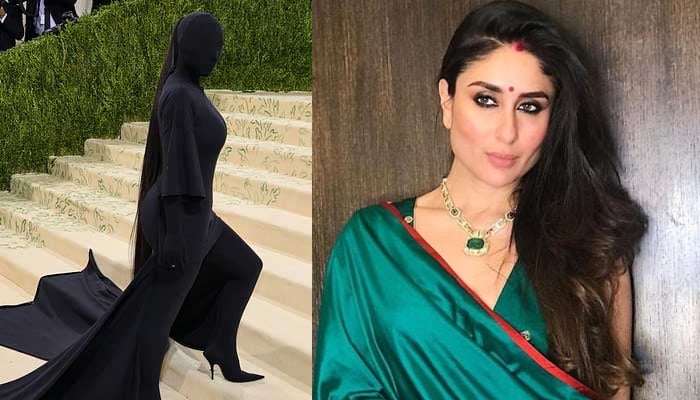 Leading Bollywood actress Kareena Kapoor has expressed concern over American actress Kim Kardashian's full black dress at the Met Gala 2021.
Kareena Kapoor has shared a viral photo of Kim Kardashian from Matt Gala 2021 on her Insta Story in which American actress Kim Kardashian is wearing a black dress from head to toe and even her face. Hidden in clothing.
"What's going on?" He wrote, expressing concern over the photo.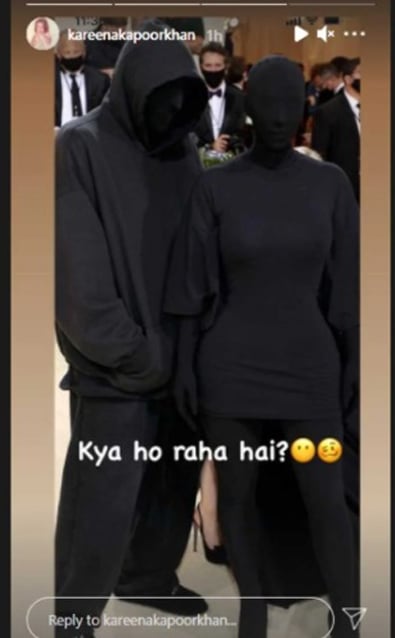 Keep in mind that various interesting and funny memes on the weird and unique costumes of all the artists participating in the Met Gala 2021 are also going viral on social media.