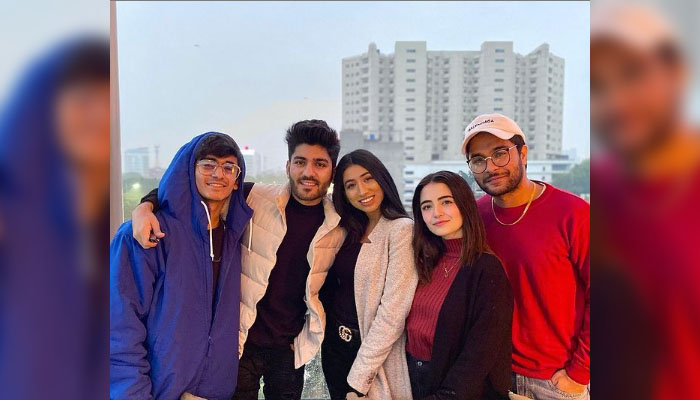 An old photo of young singer Asim Azhar with his friend and model Merab Ali has surfaced.
Model Merab Ali shared a photo taken with friends in the past on her Instagram account in which Asim Azhar and Merab are seen standing together.
"Memorable time spent with some of my favorite people in the world," Merab shared the photo.
Merab Ali's photo with Asim Azhar has received a series of comments from users on various social media platforms.
Consumers say that Asim Azhar and Merab Ali will now become the new duo of Pakistan showbiz industry.
It should be noted that news has been circulating regarding the engagement of Merab Ali and Asim Azhar, which the singer has also denied.
News circulating on social media said that Asim Azhar and Merab Ali had quietly got engaged during a private ceremony.