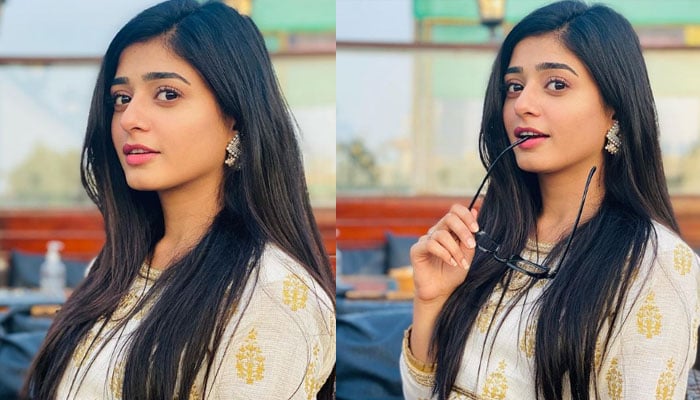 Khobro actress Sehar Khan, who played the lead role of Mehpara in Geo Entertainment's drama serial 'Rang Mahal', has gained popularity on social media.
The number of followers on Sahar Khan's official account on the photo and video sharing app Instagram has increased.
Sehar Khan has more than 500,000 followers on Instagram and his popularity has increased since his recent drama serial 'Rang Mahal'.
Thanking the fans for increasing the number of Instagram followers, Sahar Khan shared a special post on his account.
Sehar Khan shared some of his photos on Instagram in which he is dressed in western style.
The actress thanked her Instagram family in the caption of her post and expressed her love for them.
"Be positive, be kind, do good, and in return everything will be fine with you," he added.
Sehar Khan shared this post on Instagram just 10 hours ago which has been liked by more than 50,000 users so far.
It should be noted that the drama serial 'Rang Mahal' has recently come to an end. This touching story is made up of love, emotions, class differences, joys and sorrows. Closed image from
Humayun Ashraf, Sehar Khan, Aruba Mirza, Ali Ansari, Fazeela Qazi, Rashid Farooqi, Shajiruddin, Mohsin Gilani, Sabiha Hashmi, Asim Mahmood, Humaira Bano, Salma Hassan, Sania Sheikh and Shabbir Jan gave such memorable performances in the story of the play. Which will be remembered for a long time.