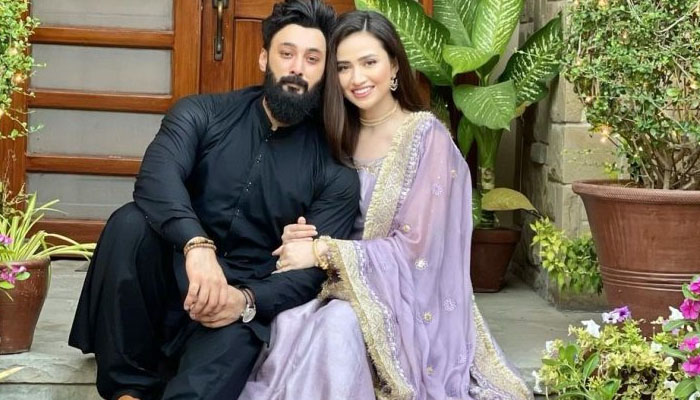 Sana Javed also responded to the false propaganda of martyrdom in the Panjshir Valley by considering the actors of the Pakistani film 'Yalgar' as real soldiers.
A Twitter account shared a photo of the Pakistani film 'Yalgar' starring Shaan Shahid, Umair Jaiswal and Bilal Ashraf.
This account also claimed the martyrdom of famous Pakistani actors, calling them Pakistani soldiers.
The account claimed that Major Ijaz (Shaan) and Captain Jaffer (Umair Jaiswal) were his classmates who were martyred in Panjshir. He was buried in Peshawar and the ISPR is trying to keep the killings a secret.
Major General (retd) Harsha Kakkar and Major General (retd) GD Bakhshi of India also shared this tweet without confirmation.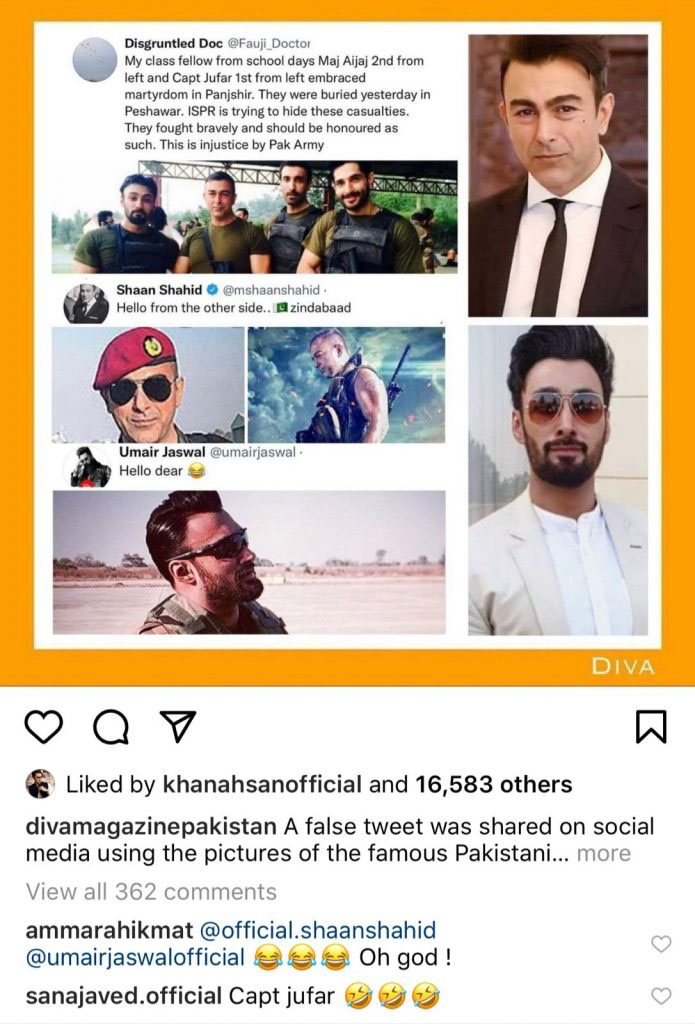 Both tweeted that Pakistan suffered heavy casualties during the fighting in Panjshir.
After these tweets, Indian forces became a joke on social media. Pakistani actors Shaan Shahid and Umair Jaiswal also responded to the tweets by sharing photos in their military uniforms and sarcastically saying hello to Indian users.
Actor Umair Jaiswal's wife also did not lag behind and started laughing and calling her husband by the perverted name of Indian consumer.
It may be recalled that Sana Javed and Umair Jaiswal got married in October last year.
Sana Javed is considered as one of the best actresses in Pakistan. She showed the essence of her acting in the best dramas like Drama Khani, Raswai, Zara Yaad Kar.
On the other hand, Umair Jaswal is a well-known singer of Pakistan. He has performed in many concerts in his music career as well as in Cook Studios.