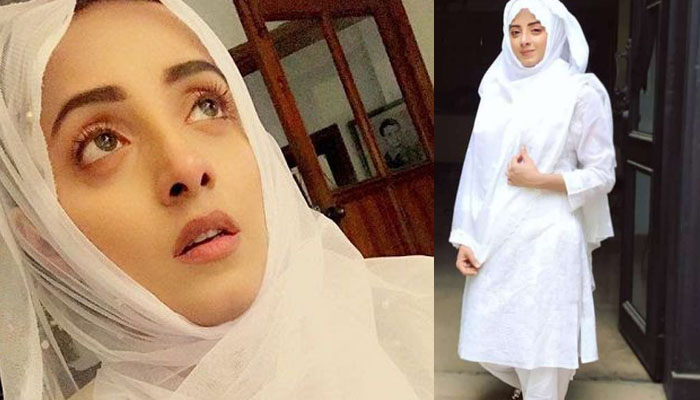 Former actress Sanam Chaudhry, who has quit the showbiz industry, says that she has stopped running after worldly desires, so she is no longer part of any advertising campaign.
In her series of Instagram stories, the actress wrote that from now on, if anyone comes to my account, please come to learn Islam because I am also learning Islam.
The former actress also made it clear that she will no longer take part in any company's advertising campaign as it is a kind of temptation.
"Putting more desire in someone's heart is a temptation, I am also trying to get rid of it," he said.
It should be noted that Sanam Chaudhry has shown the essence of acting in many TV dramas, besides, he also acted in a film.
Sanam Chaudhry made her television debut with the 2013 drama 'Eshq Hamari Galyon Mein' while the actress has acted in successful dramas like 'Asmaanon Pe Lakha', 'Bhool', 'Ghar Tatli Ka Par' and 'Mir Abro'.