A video has gone viral on social media showing a female monkey bathing her baby in a stream.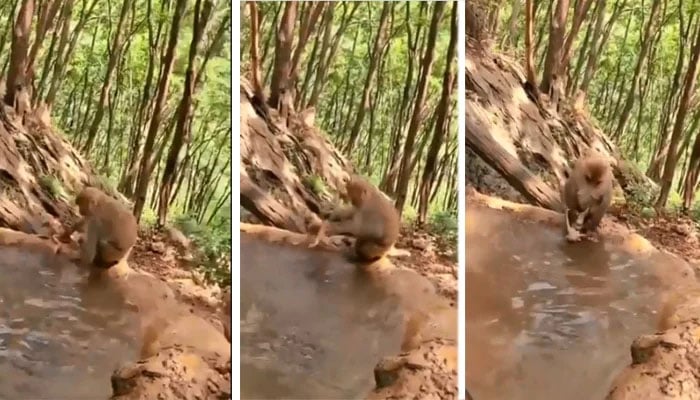 The female monkey is pouring water on her baby's mouth while the baby is constantly trying to get out of the water.
Many users were shocked by the viral video while several commented on it.