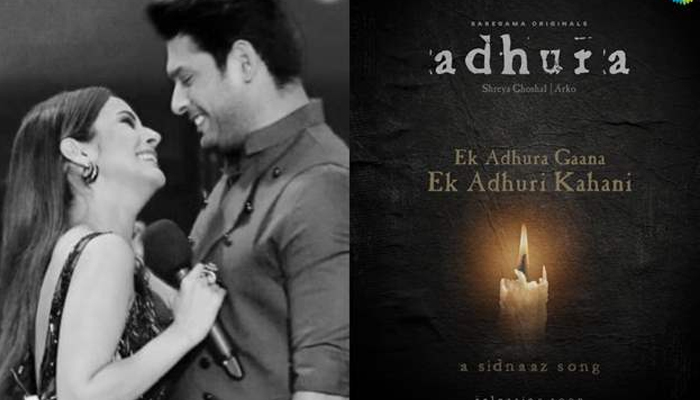 The last song of Indian actor Siddharth Shukla and his close friend Shahnaz Gill, who passed away suddenly due to a heart attack, will be released soon.
According to Indian media reports, Siddharth and Shahnaz's song was earlier titled 'Habit' but now its title has been changed to 'Incomplete'.
Fans of the duo have been eagerly awaiting the song, and now it seems that the makers have finally decided to release it soon.
According to the poster of this song, the song has also been attributed to 'Sadnaz'.
The song is written by 'Arko' and sung by Shriya Ghoshal. The poster of the upcoming song says that, incomplete, an incomplete song, an incomplete story, the song of 'Sad Naz' is being released soon.