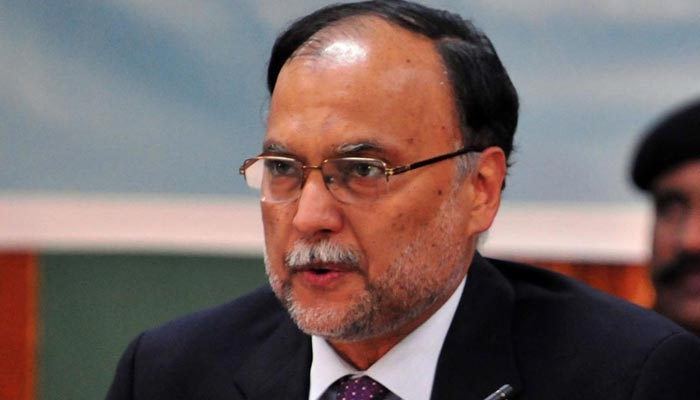 Senior PML-N leader Ahsan Iqbal has once again contracted the corona virus.
In a statement, Ahsan Iqbal said, "I have been re-evaluated and have quarantined myself."
Ahsan Iqbal has appealed to the people to wear masks and follow Corona SOPs.
PML-N President and Leader of the Opposition Shahbaz Sharif has said that may Allah Almighty heal Ahsan Iqbal and keep him safe and sound.