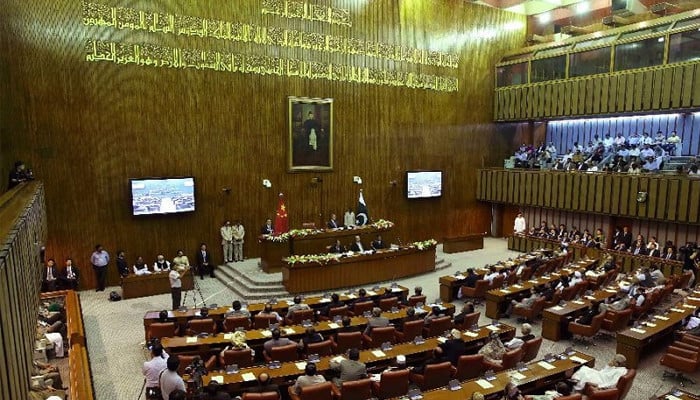 Chairman Senate Standing Committee on Petroleum Muhammad Abdul Qadir gave important instructions to Oil and Gas Development Company Limited (OGDCL).
The Chairman Senate Committee directed OGDCL to expedite the search for local gas production to reduce the Petroleum Import Bill.
During the meeting, the Managing Director (MD) OGDCL informed the Chairman Committee about the third consecutive gas discovery in Lakki Marwat area of ​​Khyber Pakhtunkhwa.
He told the Senate committee chairman that the discovery would provide up to 13 million cubic feet of gas per day.
Senator Abdul Qadir said that the performance of OGDCL is very good and we will help the company regarding security issues.
He added that imported LNG costs an average of more than ً 10 per mmbtu, while domestic gas costs 6 6.5.
The chairman of the standing committee also said that security issues would be resolved for the exploration of oil and gas in other blocks of Balochistan including Kohlu.
During the meeting, the Secretary Petroleum said that Rs 120 billion is spent annually on security issues for oil and gas exploration.
The committee was informed that OGDCL has arrears of Rs 701 billion on behalf of Sui Gas Companies and Power Holding Company including refineries.