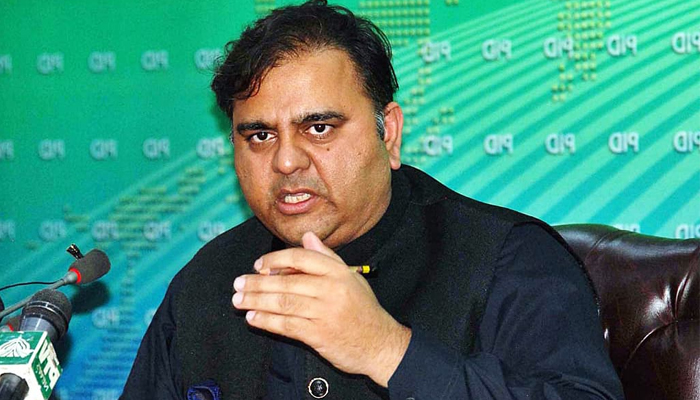 Federal Minister for Information Fawad Chaudhry has avoided confronting the media today.
Fawad Chaudhry had yesterday expressed his ignorance to the media about closing the doors of the Press Gallery of Parliament.
He avoided confronting the media the very next day.
The federal minister did not hold a formal press conference on the proceedings of the cabinet meeting but released a recorded video statement contrary to tradition.
Yesterday, on the occasion of the beginning of the fourth parliamentary year of PTI, President Dr. Arif Alvi addressed a joint sitting of Parliament.
Prior to the meeting, the doors of the parliamentary press gallery were closed to the media, which was protested by journalists.
During the speech, the President said words of appreciation to the media and looked at the press gallery and found it empty.