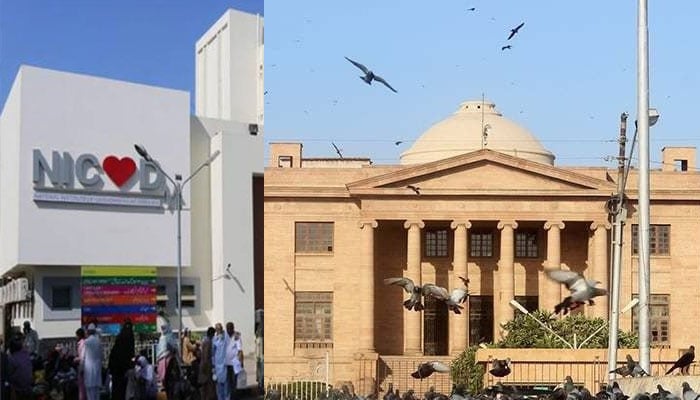 In a case related to alleged corruption in the National Institute of Cardiology, Justice Salahuddin Panhwar remarked that all government hospitals are being outsourced. If government hospitals were capable of this, private hospitals would not be open. There is rule, there is insecurity, why would anyone go there and stay.
The Sindh High Court heard a petition regarding alleged corruption in the NICVD. Justice Salahuddin Panhwar asked when the hospital matters would be fixed. Why don't you hand over the control to Dr. Bari?
On the suggestion of the member board of governors, the court remarked that it is good to give control to Dr. Adib Rizvi. Justice Salahuddin Panhwar asked why the directors have not been appointed yet. The Health Secretary said that the appointment process has started.
Justice Salahuddin Panhwar asked why you do not give a good package to the doctors. To which the Health Secretary said that NICVD and SIVCD are separate, the board of NICVD looks after the affairs of Karachi. , SIVCD has been made separate for other units of the province.
The court wondered why the board was separate when the chairman and members were one. How can Dr. Nadeem Qamar be in both the boards?
The health secretary asked for three months to make a policy decision. The court asked how the policy decision would be fixed in three months when the NICVD Act is in place.