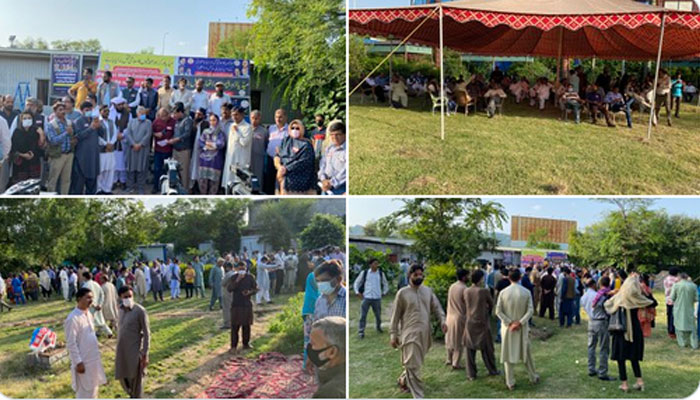 Journalists from across the country staged a sit-in outside Parliament House against the media ban and the Pakistan Media Development Authority.
A large number of journalists and opposition leaders have arrived to participate in the sit-in, which will continue during the joint sitting of parliament.
The PFUJ has appealed to all journalists, civil society, human rights organizations, trade unions, workers' associations, student groups, digital rights activists and ordinary citizens to participate in the sit-in.
The constitution of the Pakistan Federal Union of Journalists declared the Media Development Authority Bill against the rights of journalists and freedom of the media.
The PFUJ constitution declares to resist the imposition of law at all levels and thwart any attempt to curtail media freedom.
Parties in the PDM have also announced a boycott of the joint sitting of parliament and a sit-in by journalists.