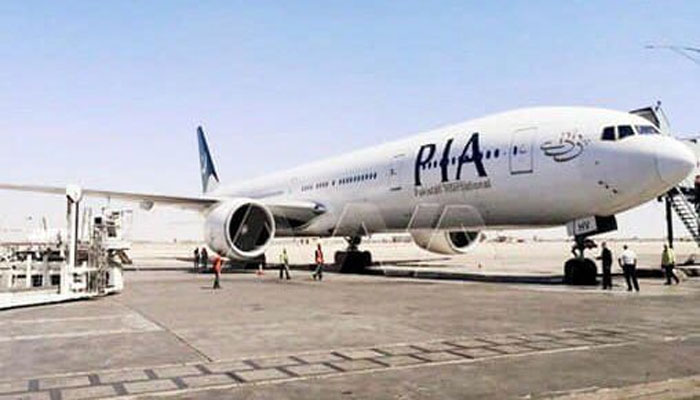 Pakistan's national airline PIA has launched a special flight operation for Arbaeen. According to a PIA spokesman, Federal Minister Ghulam Sarwar Khan, CEO Air Marshal Arshad Malik and the Syrian ambassador also left Karachi for Damascus on a special flight PK9501.
When more than 300 passengers arrived in Damascus on a Boeing 777, the PIA plane was given a water cannon salute at Damascus Airport.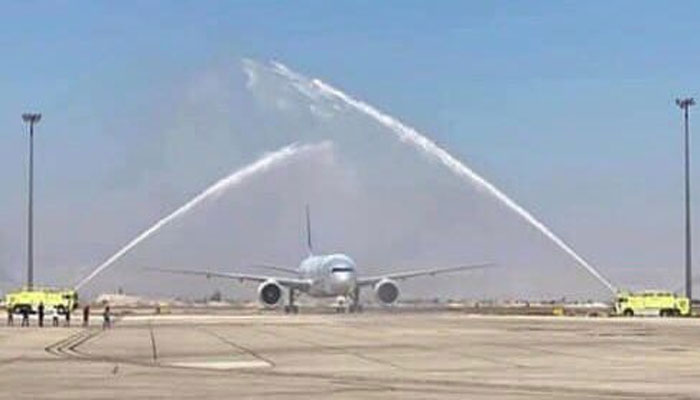 According to the spokesperson, PIA will operate 12 flights to Najaf, 2 to Baghdad and 4 to Damascus. The special PIA operation will continue till September 24. Flights will depart directly from Karachi, Lahore and Islamabad.
Air Marshal Arshad Malik has said that PIA has started operation of special flights on important religious occasions to facilitate the visitors. The national airline is always at the forefront of transporting visitors to the sanctuary.