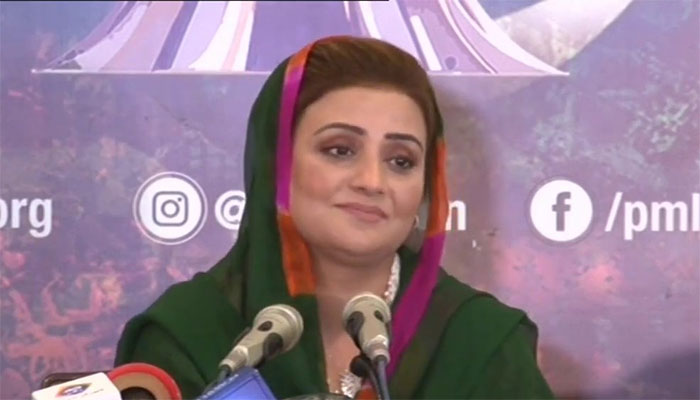 Pakistan Muslim League-Nawaz (PML-N) Punjab spokesperson Azmi Bukhari has accused PTI of stealing ballot papers. Will not come back
Talking to media in Lahore, Uzma Bukhari said that Mansha Sindhu is a notorious thug of PTI. Mansha Sindhu had brought people armed with hockey sticks with him. They came as planned.
Azmi Bukhari said that he wanted to warn the administration that what he has done after seeing 4 servants will start a fire in the city. ۔
The PML-N leader said that there was footage of the incident.
Uzma Bukhari said that if Mansha Sindhu and his thugs were not arrested, they would not be able to stop us from taking the law into our own hands.
He said that the law of Pakistan is left only for us? You did not give the result there, you tried to steal the result, we are all standing here, Saad Rafique will give us a plan of action.
Uzma Bukhari said that if the law did not take its course and gave free rein to the thugs, then we too would work out a plan of action and show the real face of PTI to the people.
The PML-N leader asked whether Imran Khan had attacked the police station in his own presence and rescued his slaves. We will be peaceful as long as they allow us to be peaceful.
Azmi Bukhari said that the selected showed their originality, the fog had not fallen like that in Daska.