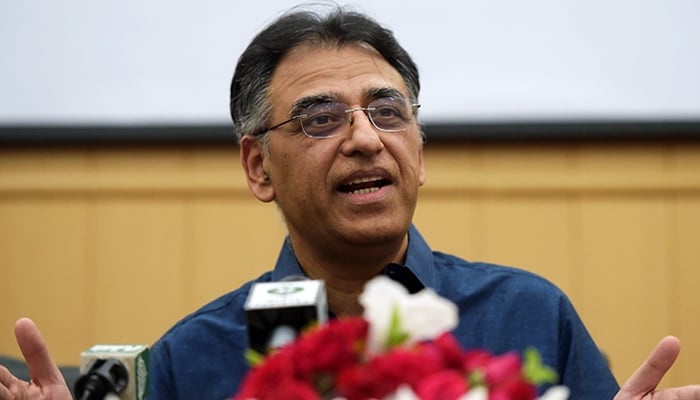 Federal Minister for Planning Asad Omar has said that the judiciary must be independent but not above the law.
Addressing a function in Islamabad, Asad Umar said that the judiciary also has to be accountable for its assets.
"Extremism is on the rise all over the world. We talk about accountability only under a democratic system," he said.
The Federal Minister for Planning further said that democracy could not flourish without an independent judiciary and corruption and fraud would have to be answered in the courts.
He said that ignoring personal interests, the government and the opposition would have to come together on constitution making.