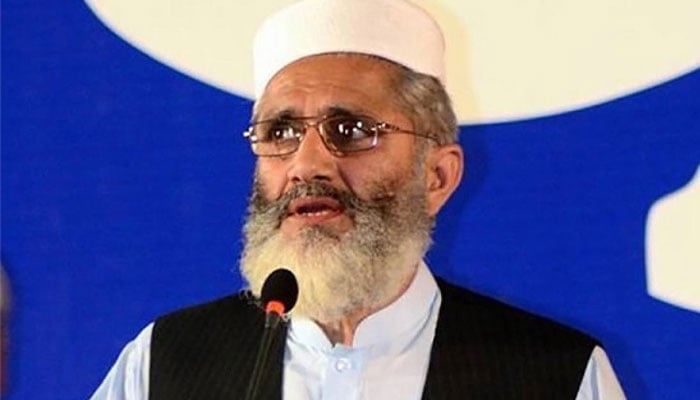 Ameer of Jamaat-e-Islami Pakistan Siraj-ul-Haq has said that the Prime Minister was trying to break the shackles with both hands.
In a statement, Sirajul Haq said the government had not taken a single step towards the state of Madinah for 38 months.
He said that the tsunami of PTI was wreaking havoc in every sector.
Amir Jamaat-e-Islami further said that PPP and PDM supported the government in every issue.
He said that the ruling elite is one and all have common interests, the people in power are devoid of vision and competence.