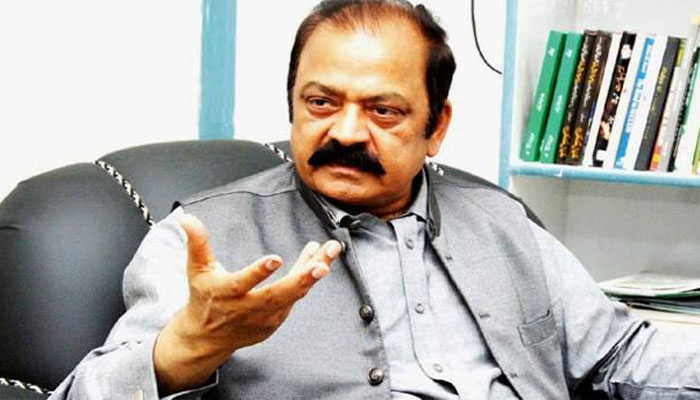 PML-N Punjab President Rana Sanaullah has said that unfortunately the country was run by puppets.
Addressing the workers in Hajiabad area of ​​Faisalabad, Rana Sanaullah said that people would come out against this incompetent government and large processions would come out from every constituency.
He said that a historic meeting would be held at Dhobi Ghat Ground.
PML-N Punjab President further said that PDM alliance is very much needed at this time, it is needed by PML-N, the two parties that have left have left PDM themselves.
He said that four years ago today, Pakistan was developing, the country was free from load shedding and terrorism.
Rana Sanaullah also said that Shahzad Akbar has gone missing nowadays, it has been said that thousands of dollars worth of property has been found.
He said that a big fraud was committed against the nation by climbing on the container, green gardens were shown to the people, unfortunately the country was run by puppets.
The PML-N leader further said that if C-Pack had been completed, people would have really come here today to look for jobs from outside.
He said that when Maryam Nawaz said that he was running the government with Jantar Mantar, he was very angry.
Rana Sanaullah said that after all the experiences, only the honor of the vote will change the destiny of the country.