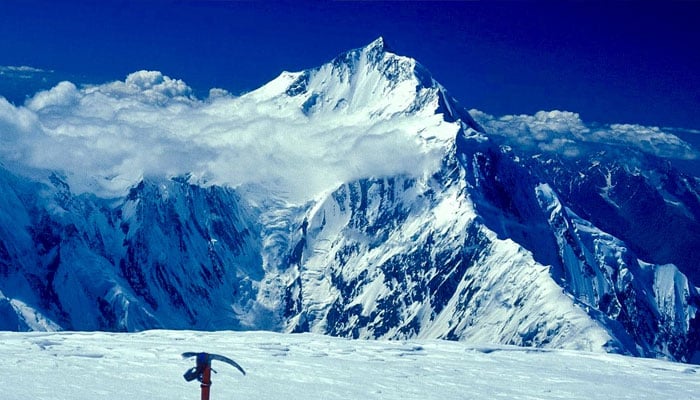 In Nagar, 3 climbers trapped on Rakapushi have managed to descend 600 meters.
These climbers include a Pakistani Wajidullah Nagri and two climbers from the Czech Republic.
It may be recalled that the climbers had reached the summit of Rakapushi a week ago, while on their way back, the three climbers had been stranded at an altitude of 6900 meters for four days.
Food and ropes were delivered to the climbers by Army helicopter this morning.
According to Deputy Commissioner Nagar, renowned climber Sajid Sadpara also took part in the rescue operation.