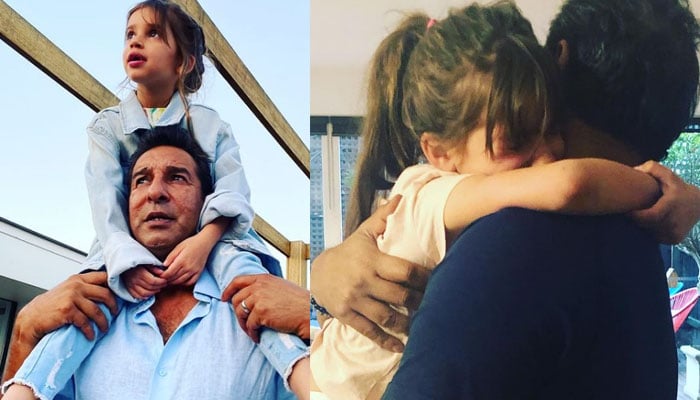 Former national cricket team legend Wasim Akram's emotional moments with his daughter Aila went viral on social media.
Former cricketer's wife Shanira has shared a photo on Instagram of photo and video sharing app in which Wasim Akram's daughter Aila is hugging him.
The picture shows Aila hugging her father and crying.
"It's hard to say goodbye, especially when it's said with a small heart," Shanira wrote in the caption, sharing the photo.
Looking at the post of Wasim Akram's wife, it is clear that he is moving away from his family once again and seeing his father moving away, Aila became very emotional.
It should be noted that former national cricketer Wasim Akram had arrived in Melbourne last month to meet his wife Shanira Akram and daughter Aila after a long absence.
Since last year, Shanira and her daughter have been stranded in Australia due to travel restrictions due to the Corona epidemic.