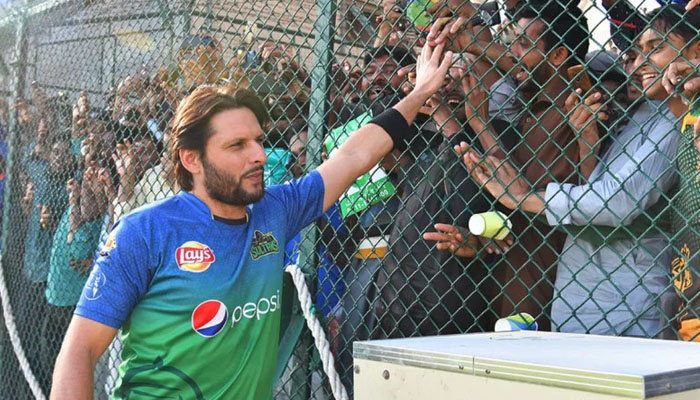 Former national cricket team captain Shahid Afridi has said that progress in cricket can be expected under the leadership of Rameez Raja.
Congratulating Rameez Raja on his election as Chairman, he said that as much as Rameez Raja has experience and knowledge of cricket, we expect that Pakistan cricket will move towards improvement in the years to come.
It may be mentioned that former captain of Pakistan cricket team Rameez Raja started a new innings yesterday. He has been elected unopposed as the 36th chairman of Pakistan Cricket Board for three years in place of Ehsan Mani.
Rameez Raja, who has a strong stance in his expert comments, has a roadmap for the betterment of cricket.