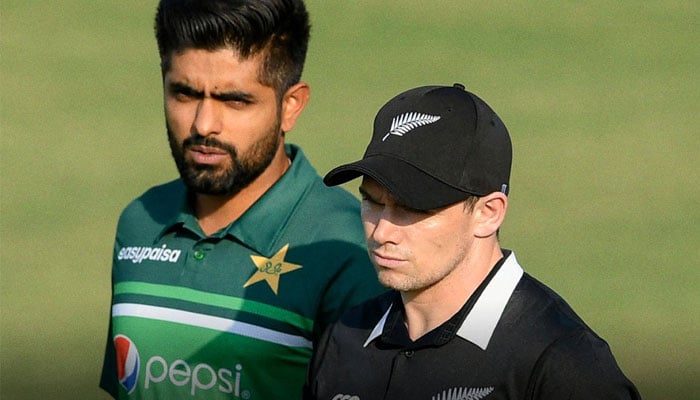 Former New Zealand Test cricketer Grant Bradburn has said that the cancellation of the New Zealand team's tour at a time when cricket was on its way to revival in Pakistan is disappointing.
In a message released on social media, he said that one thing is for sure, the spirit of cricket fans in Pakistan will not be harmed.
Grant Bradburn added that the revival of cricket was underway in Pakistan, where the game was flourishing and the cancellation of the New Zealand cricket team's tour was a sad day for fans all over the world and for the game.
Renowned cricket broadcaster Mike Hessman said he was disappointed with New Zealand's decision to cancel the tour.
On the other hand, Riley Russo, a member of the South African cricket team, also expressed regret over the cancellation of the tour.
In a message on social media, senior Pakistani cricketer Muhammad Hafeez said that Pakistan's intelligence agencies and Pakistani forces are the pride of every Pakistani.
He also said that this unilateral decision of New Zealand cricket is unacceptable, Pakistan is a safe and proud country.
Wicketkeeper-batsman Mohammad Rizwan said that after the tragic incident in Christchurch, New Zealand, everyone, including Pakistan, supported New Zealand.
"New Zealand ended a historic visit with a unilateral decision based on a so-called security threat, which is disappointing, especially when our security agencies have assured them of full security," he said.
Pakistan cricket team all-rounder Emad Waseem said in his message that the cancellation of New Zealand tour of Pakistan at the last minute was heartbreaking.
"We have been waiting for this series for the last 18 years. Pakistan was making efforts to revive cricket in the country and we will continue this effort, God willing," he said.
Women's cricket team all-rounder Nada Dar and former captain Bismillah Maroof also expressed disappointment over the cancellation of the series.
"This is heartbreaking news. We have been waiting for this series to start after 18 years. Pakistan is a safe country and I am proud to be Pakistani," said Nada Dar.
"The whole world knows that we are people who love cricket and peace," said Bismillah Maroof.
"Every effort was being made to bring cricket back to Pakistan. The decisions of New Zealand cricket and their government have broken our hearts," he said.
Bismillah Maroof added that ignoring us has damaged our cricket and our efforts to revive cricket.