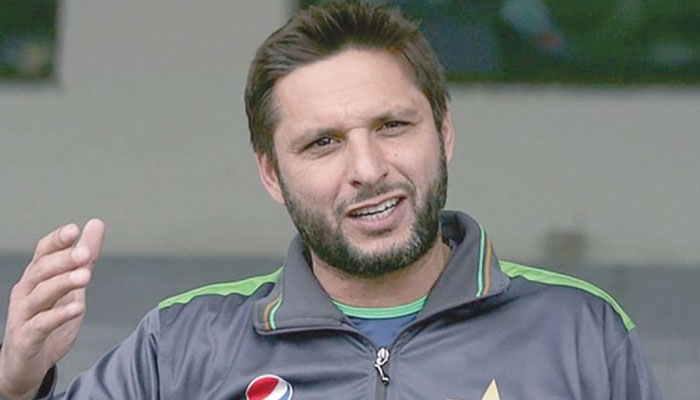 Former Pakistan cricket captain Shahid Afridi has said that Pakistan could become champions in the International Cricket Council (ICC) T20 World Cup starting October 17 in the United Arab Emirates (UAE) and Oman. This team can beat any team in the mega event.
In an interview to Arab News, former captain Shahid Afridi said that even when the doors of international cricket were closed in Pakistan 12 years ago, there was disappointment in the entire nation.
He said that when the World Cup was held three months later in 2009, it was the Pakistan team that won the title and gave the nation a chance to be happy. The same spirit is seen in the team and the situation is not different than before.
Shahid Afridi further said that cricket fans in Pakistan are still disappointed with the postponement of the tour of New Zealand and England and he hopes that the players will repeat the history of 2009 in the T20 World Cup to be held in UAE.
The former captain said that our team is capable of defeating any team including India in the World Cup, the national team can be a threat to anyone.
He also said that the format of T20 suits us, we have been successful against every team in T20, Pakistan's current team lacks experienced players, never underestimate the national team.
It should be noted that in the 2009 T20 World Cup, Shahid Afridi had played an important role in the team's victory by showing all-round performance in the semi-finals and finals.