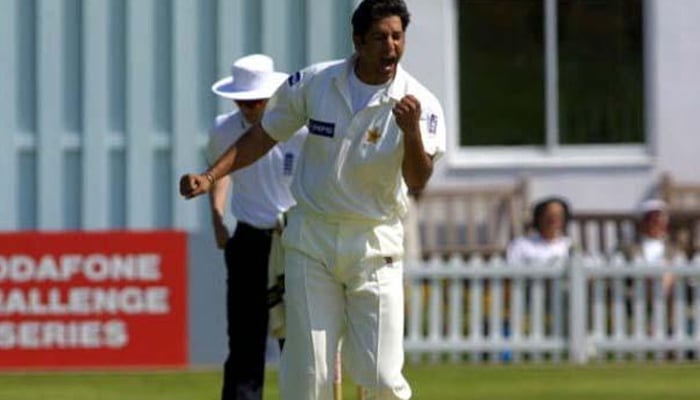 The Pakistan Cricket Board (PCB) has recalled former national cricket team fast bowler Wasim Akram's first hat-trick in ODI cricket.
Wasim Akram had shown the way to the pavilion to three players on three consecutive balls in the match against West Indies on this very day in 1989.
The PCB has released a Twitter message commemorating Wasim Akram's memorable bowling after almost 32 years.
Wasim Akram is considered one of the greatest players in the world of cricket. Wasim Akram, at the age of 23, created a storm in the world of cricket with his fast bowling.
Wasim Akram had troubled the West Indies in a match played at Sharjah on October 14, 1989.
The three West Indies players who fell victim to Wasim Akram's hat-trick, Jeff Dodge, Malcolm Marshall and Kirtley Ambrose, were out swinging deliveries.
Wasim Akram was then the fourth bowler in ODI cricket to claim the title.
He was also awarded the Man of the Match award for his outstanding performance in the match and for his role in Pakistan's victory.
It may be recalled that Wasim Akram is the first Pakistani bowler to score a hat-trick in Test cricket. He did so in 1999 against Sri Lanka in the Lahore Test.