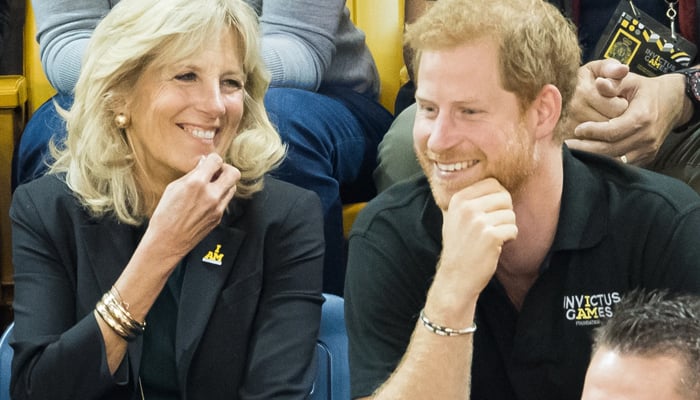 Separating from the royal family, Prince Harry impressed First Lady Jill Biden by paying tribute to American soldiers at a virtual ceremony at the Warrior Games.
According to international media reports, Prince Harry addressed a virtual ceremony in honor of the US military, saying: Which was first held in 2014 in London.
"These games are very important, they are for the people (soldiers) who have sacrificed so much for us," he added.
First Lady Jill Biden, meanwhile, paid tribute to Prince Harry, who has twice served as a soldier in Afghanistan.
"It was a war to defend the values ​​we cherish," he said of the 20-year war in Afghanistan.
"We fought a global war on terror, in which a large group of our brave men and women took part," he added.
Jill Biden praised Harry, saying "and this group includes Harry, they all live by a simple principle, they serve the people together, they move forward together."
The Warrior Games is a sporting event for wounded American soldiers and veterans. It has been held annually in the United States since 2010 but could not be held this year due to the Corona virus.