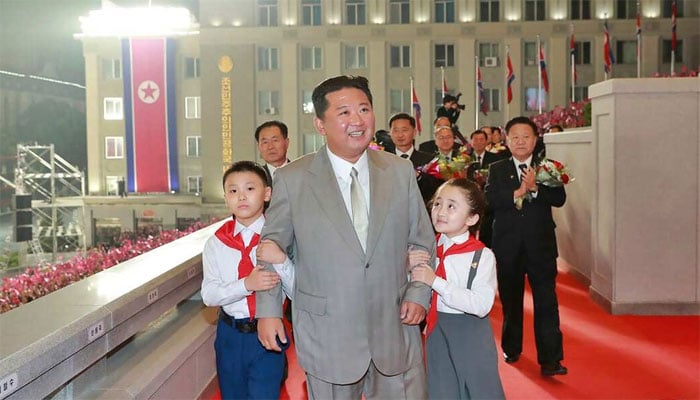 North Korean leader Kim Jong Un was spotted inspecting a military parade on North Korean state television today, in which he weighed less than in the past and had a different complexion.
Her hairstyle also changed on this occasion and she was like her grandfather and the founder of North Korea Kim Il Sung.
No significant new weapons were presented by North Korea at the military parade.
It is the first military parade in North Korea since President Joe Biden took office in the United States. However, in this military parade, more attention was paid to Kim Jong Un's changed personality, the reason being that he has lost a lot of weight in a few months.