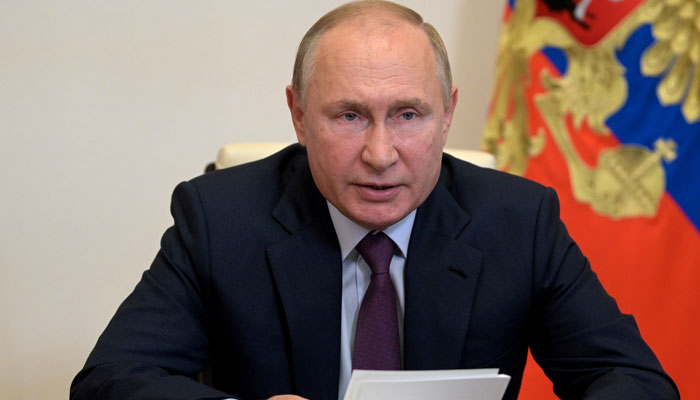 Russian President Putin says the situation in Afghanistan is not easy, the US intervention in Afghanistan has had tragic consequences, the US intervention has increased terrorism in the region and around the world, militants from Iraq and Syria are coming to Afghanistan ۔
According to the news agency, Russian President Putin, addressing the Energy Forum in Moscow, said that the United States intervened in Afghanistan in violation of the traditions, culture and history of the Afghan people, which had tragic consequences.
The Russian president said in a video conference with the heads of the security services of the former Soviet states that the situation in Afghanistan was not easy, adding that militants with experience in militIG operations from Iraq and Syria were being actively sent there.
He added that it was possible for terrorists to try to destabilize the situation in neighboring states and also to try to "spread directly".
Last week, Russia's ambassador to Afghanistan, Zamir Kabulov, said Russia would invite the Taliban to Moscow for international talks on Afghanistan on October 20.