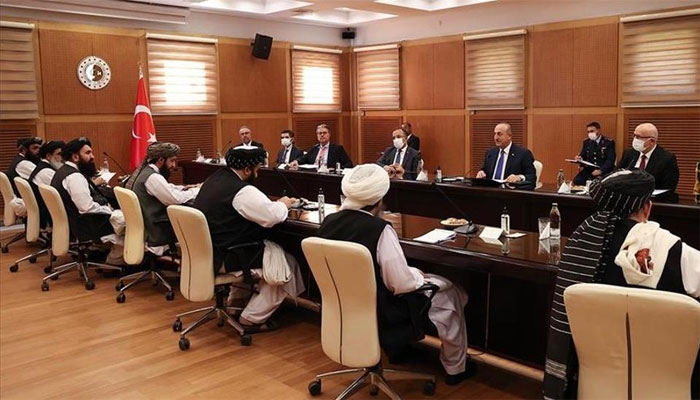 Turkey says it is ready to help the Taliban overcome the humanitarian crisis. But their government cannot accept it.
According to the Ankara News Agency, Turkish Foreign Minister Mevl چاt شavu اوoلوlu met with his Afghan counterpart.
The news agency added that the Turkish Foreign Minister said on the occasion that he had informed the international community about the importance of relations with the Taliban administration. In fact, recognizing the Taliban government and its relationship with them are two different things.
Turkish Foreign Minister Mevl چاt شavu اوoلوlu said the Afghan economy should not be destroyed. Countries freezing accounts should be relaxed so that salaries can be paid in Afghanistan.
He told his Afghan counterpart that it was important to ensure security at Kabul Airport. The Taliban have been asked to give girls access to education and allow women to come to work.
According to the news agency, the Afghan foreign minister did not issue a statement immediately after the talks.